Washout Repairs- Lake, Pond, Canal, River Washout Areas
Rain runoff from homes, condos, apartments, and commercial buildings can collect in certain areas and cause serious lakeshore erosion issues. We address these issues by restoring what has been lost with natural fill dirt, sod, and other aggregates. When installed correctly, these lake restoration repairs can last years or even decades without any further issues. Call us today for a free estimate at (239) 300-2080.
---
Retention pond in Bonita Springs, FL. The old rock has been removed to show where the dirt has eroded away from underneath.
---
Natural fill dirt is added, compacted, and graded which has restored 120 square feet of property. Next step is rip rap rock, then sod.
We repaired this huge washout from a pool outflow pipe: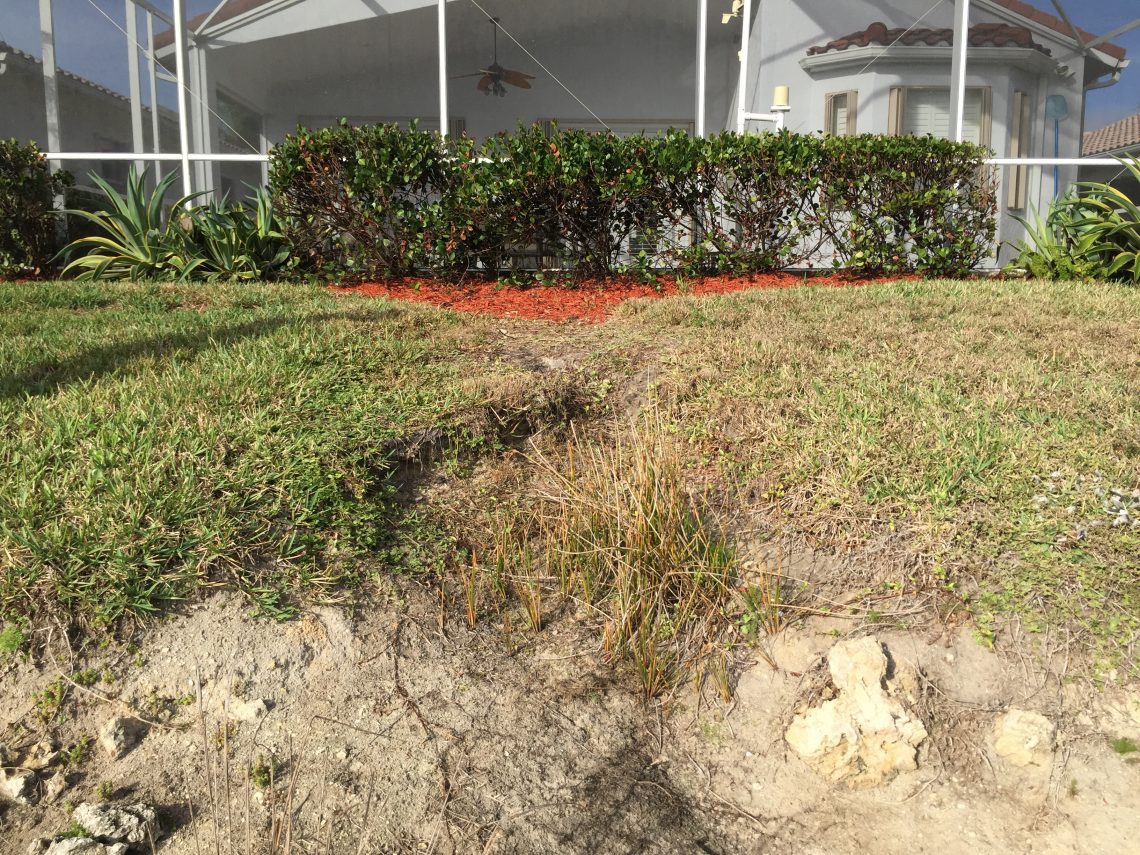 ---
Call us today for a free estimate at (239) 300-2080.
Washout repairs on eroded lake, river, pond, and canal banks caused by rain run-off and water levels. Installed by Seabreeze Lakeshore Restoration, Ft. Myers, FL for lake, pond, canal, river erosion control in South Florida.
Project Details
| | |
| --- | --- |
| Skills Needed | Washout Repairs |
| Categories | Bonita Springs |
| | Cape Coral |
| | Erosion Services |
| | Fort Myers |
| | Naples |
| | Port Charlotte |
| | Sanibel |
| | Sarasota |