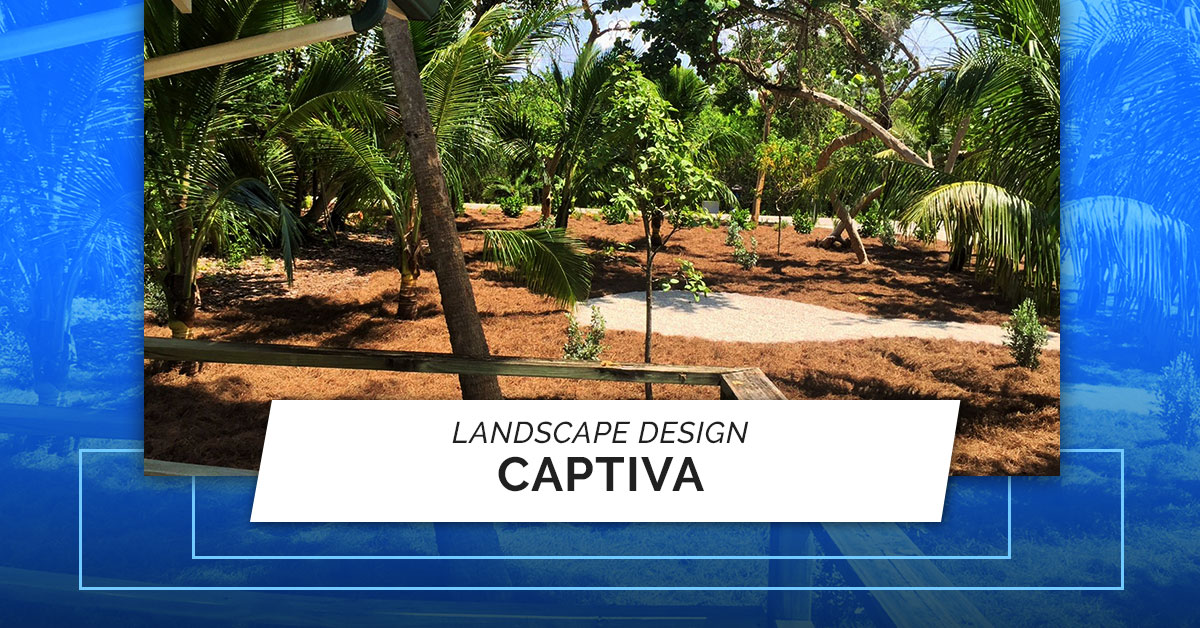 Landscape Design Captiva
It's one thing to hire a traditional "lawn care" service as part of your ongoing property maintenance efforts. It's another, though, to transform your space with the help of an experienced horticulturist. At Seabreeze Landscaping, we focus on customized landscape design and installation for those in Captiva, FL.
Part of what separates the Seabreeze team is our experience. For nearly three decades, clients in southwest Florida have relied on us for beautiful, sustainable landscapes. Whether it's low-maintenance plants and trees, tropical landscapes, native rock yards (Xeriscape), or something totally different, you can count on Seabreeze to truly bring your vision to life.
Seabreeze Landscaping is fully licensed and insured to take on projects of any scope. Rather than cut corners and force clients to accept a "cookie-cutter" approach, we come up with a strategy based on your unique space and needs. Plus, while most firms make money off of maintenance, we offer clients specialty plant varieties that actually reduce maintenance and save you money in the long run.
We value client integrity more than anything else here at Seabreeze. When you first contact us, we will assess your site, provide a free estimate, and then walk you through the rest of the process. Keep in mind that as a mid-sized company, we tend to outbid many of our larger competitors.
You shouldn't have to wait months for a contractor to book your installation. At Seabreeze, landscape installations can be scheduled within two weeks after you contact us. Learn more about our custom landscape design and installation services today.
Lakeshore Restoration
As you're probably well-aware, erosion is a major problem in southwest Florida. This is where Seabreeze can also be of assistance. You can count on us to restore past damage and limit future damage on lake, river, pond, and canal shorelines.
Whether it's landscape design or lakeshore restoration, there's no need to look anywhere else. Contact Seabreeze today.